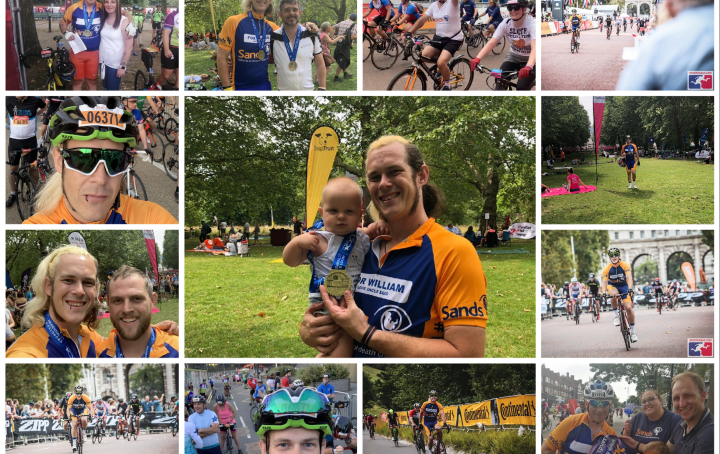 Ride London Success!
7 August 2019
Congratulations to Brad and Stu who both completed the Ride London event on 4th August 2019. 
Brad was riding in memory of his nephew William and was able to completely smash his target time of 5 hours by completing the ride in 4 hours and 30 minutes! This was a family affair as well since Brad's partner, Felicity, and his dad were also riding the 19 mile course for Sands. Well done to all of you!
Congratulations to Stu from Colchester who was riding in memory of his friend's daughter Ria Janet. Stu completed the brutal 100 mile course in under 7 hours. Just brilliant!
We are totally in awe of Brad and Stu and all the other fantastic Team Sands Cyclists who have taken part in such a physically tough feat and in doing so have been supporting their friends and families by continuing to raise valuable awareness of baby loss in memory of their precious babies. Thank you so much for your support!