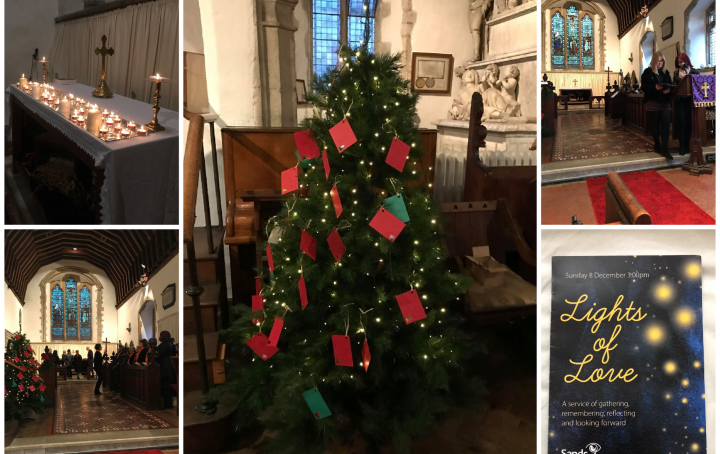 Our First Lights of Love Service
12 December 2019
Thank you to everyone who attended our first ever Essex Lights of Love service on Sunday 8th December. It was truly a beautiful service.
Special thanks must go to All Saints Church in Rettendon and the Rev. Richard Jordan for hosting and opening the service and welcoming everyone to his lovely church. Thank you also to the Chelmsford Gospel Choir, who were simply fantastic and sang so beautifully. Thank you to ASDA Chelmsford and Morrisons Maldon for donating the refreshments, we are very grateful. Thank you to all our readers; Dina, Jen, Kelly, Kirsty, Helen, Rhianna and Brian and last but certainly not least, thank you to the wonderful Dina and Brian who organised the service and made it possible.
We hope that everyone who attended found the service to be of great comfort and we look forward to seeing you again next year.