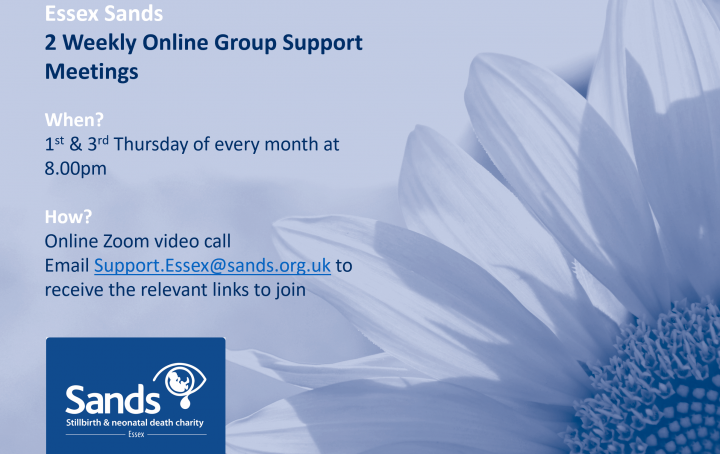 Online Support Meetings
23 June 2020
We will be running Online Support Meetings on a regular 2-weekly basis to ensure we continue to support you as best we can.
Dates: 1st & 3rd Thursday of every month
Time: 8.00pm
How: Zoom Call
Please email us at Support.Essex@sands.org.uk if you would like to join so we can send you the relevant meetings links. We will be using Zoom and the meeting will consist of 1 or 2 befrienders and a maximum of 5 bereaved participants.