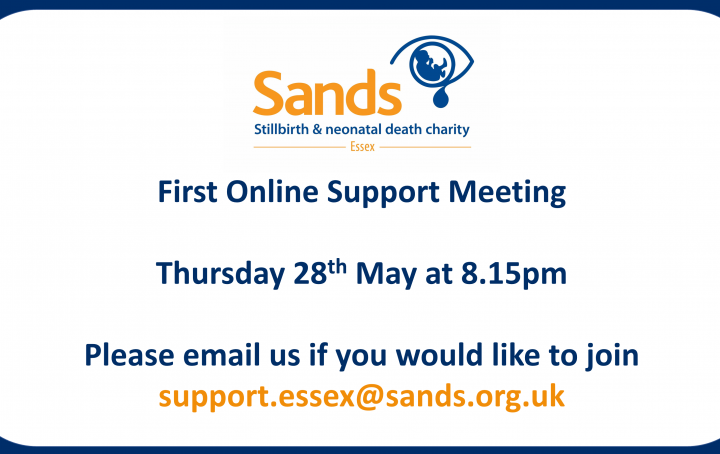 Essex Sands Holding First Online Support Meeting!
21 May 2020
As we continue to feel the impacts from COVID-19 it is likely we won't be able to have face to face meetings for at least a little while longer. Because of this, we have decided to start hosting Online Support Meetings in order to support you.
The first online support meeting will take place on Thursday 28th May at 8.15pm. If you would like to join in on this meeting, please email us at support.essex@sands.org.uk so that we can send you the relevant meeting links.
Please do email us if you would like to join us at our first online support meeting. If you have any questions at all, feel free to contact us via email, phone or via our socials.